BIM modeler at BIM ALLY
Knowledge
December 16, 2022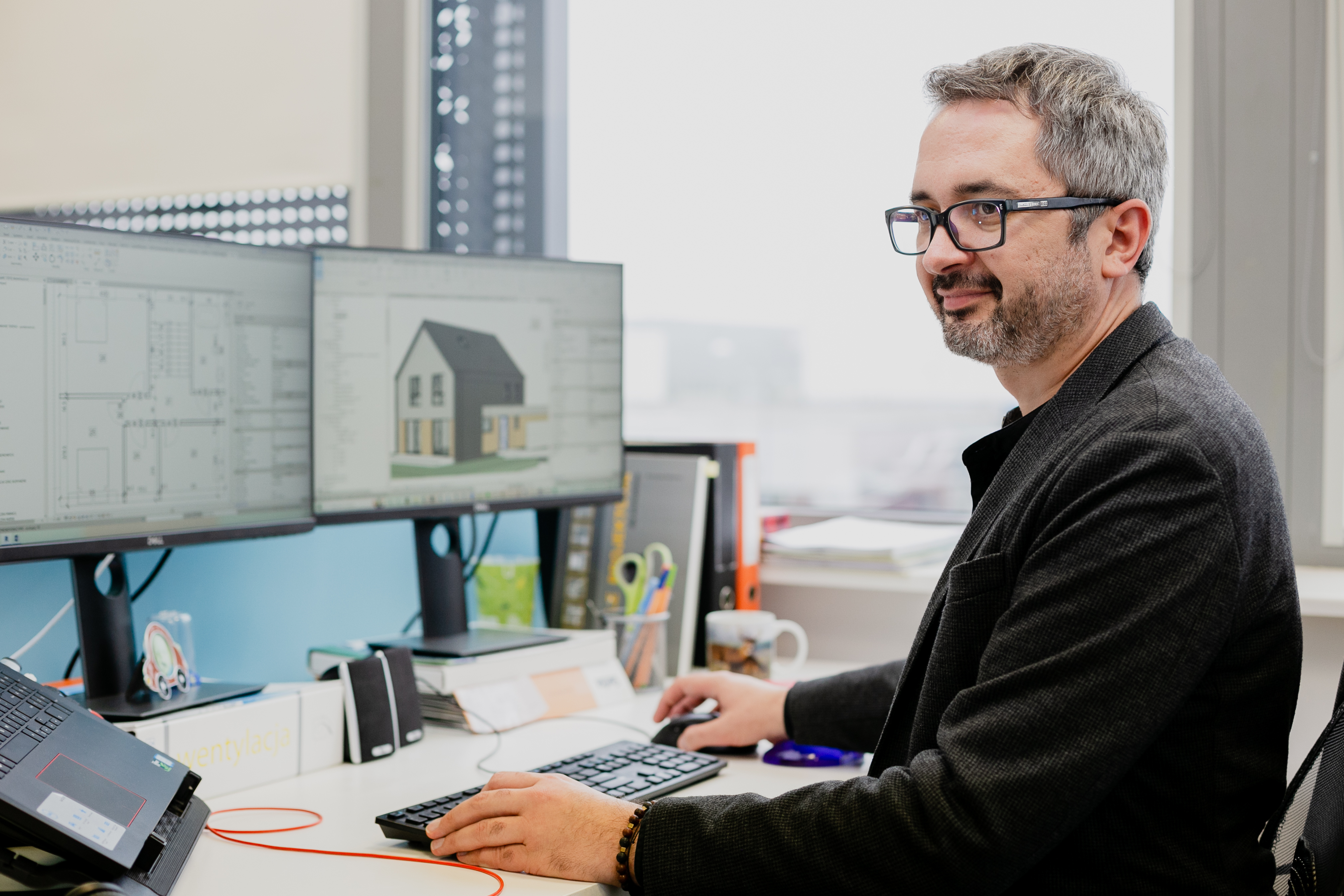 The work of a BIM team may not be as obvious as it seems. Their activities combine skills and knowledge from many fields such as: architecture, mathematics, construction, BIM itself and many others. They use specialized programs in which they not only model objects, but also create documentation, calculations, develop architectural concepts and analyze technical data.
What does it look like at BIM ALLY?
The BIM ALLY team consists of specialists in many fields who have extensive experience in the Polish and foreign markets. They love to take on new challenges, the effects of which can be seen in the projects presented to clients.
Our BIM specialists work, among others, on product libraries for companies manufacturing building materials. They unify catalogs for millions of products that differ from one another, e.g. in shape or dimensions. It is worth mentioning that they do it not only in Polish, but also in English, Dutch, French and German.
They also create families in the Revit software based on the documentation sent by customers. They make sure that the families reflect real objects as much as possible in terms of information and visuals (depending on the level of details). They take responsibility of keeping families up to date and modifying data if required. In addition to 3D geometry, which most people associate with BIM modeling, they largely work with data. They use dedicated plug-ins and programming languages to increase work efficiency. What's more, they also modify/create CAD drawings and create computational models used for various analyses.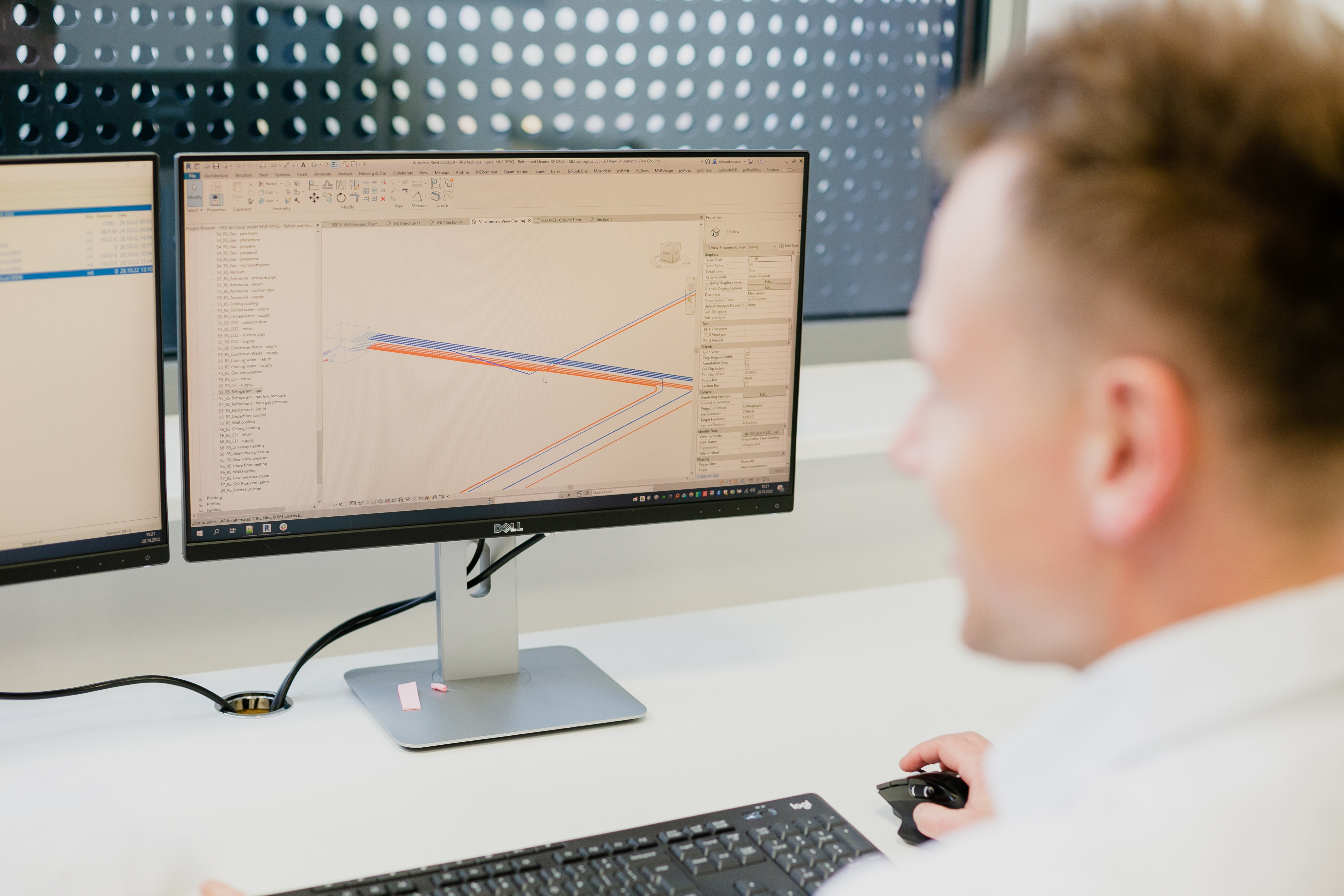 It's not everything. Some of our BIM modelers prepare exhibition rooms in Revit. They place pre-prepared product models there. e.g. gas boilers. They make 360 degree renders in enscape and combine them in 3DVista.
While working as a BIM modeler, they can use their professional experience as architects. They participate in projects in which they develop architectural concepts and are fascinated by the fact that they can work with the use of programs and technologies that facilitate the implementation of many, even the most sophisticated, ideas.
We not only use technology, but also create it.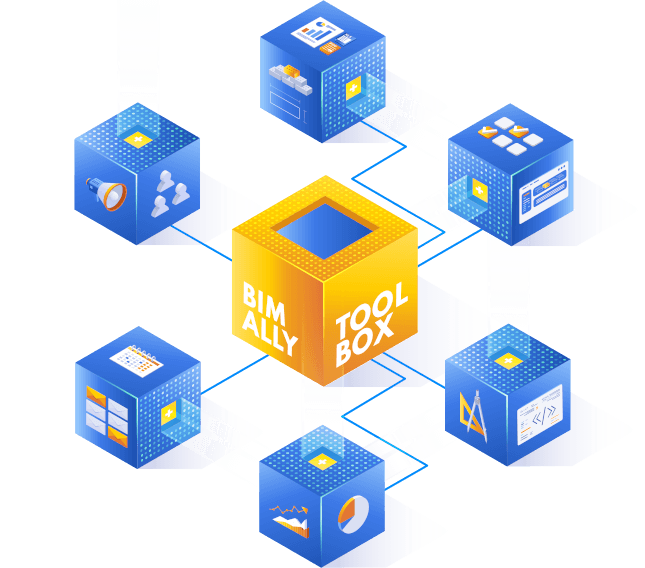 BIM ALLY TOOLBOX will equip your company with tools and services, thanks to which you will be able to effectively manage cooperation with both current and newly acquired designers.