Dedicated solutions
What are dedicated plugins and software?
Aiming at optimizing the sales funnel through relationships with designers, BIM ALLY provides not only BIM ALLY Toolbox, but also dedicated solutions. Thanks to them, your company will provide even more unique values for all architects or engineers working with your products. Regardless of whether your company needs a solution inside design software such as REVIT.
Check out selected dedicated solutions that already
support our clients.
An application that helps architects in the design of frame structures. It uses a parametric design to generate a solid and 100% accurate geometry, which can then be sent directly to the factory for quotation and once ordered as a "cut list" ready for self-production without human intervention. The application also generates floor plans and assembly instructions for all building elements.
Solution for importing actual geometry into CAD applications. One of its most unique features is the ability to combine data from various sources, such as the Open Street Map Project or The Shuttle Radar Topography Mission. It consists of a web application that allows the user to select the desired point on the map, and a CAD plug-in that can load raw data and convert it to a 3D model.
Interactive library of detailed 3D models of real products. Thanks to it, the designer can select interior design elements, place them in a model and generate a shopping list with prices that can be used to place an order. The plugin was developed in Ruby with an HTML / JS user interface. REST API was used to communicate with the online product library.
Shadow Analysis is a SketchUp plug-in designed to analyze daylight conditions. It uses SketchUp's shader engine to create an accurate simulation. From the technological point of view, it is an original image analysis algorithm developed in Ruby with the SketchUp API.
Report Exporter was created for situations in which there is a need to share project information with other people involved in the project and not using Autodesk Revit software in their work. This tool is designed to automate the process of obtaining summaries from Microsoft Excel. The simple and clear interface allows you to select multiple statements and export them with one click to a single Excel file.
A proprietary plug-in for Revit, created as a result of the needs reported by design studios. The window and door configurator is mainly used for simple configuration of the woodwork. It is also a tool where producers of joinery can present their products in an orderly manner. Our application contains a database of windows and doors with related products (e.g. diffusers, sun blinds).
The tool for inserting lintels is a response to the inquiry of one of the most recognized manufacturers of blocks in Europe and in the world. Thanks to the tool provided by us, lintels are selected automatically based on the dimensions of the window or door and the depth of the structural layer of the wall. Thanks to the use of advanced filtration, our proprietary algorithm narrows the number of potential products to be used in a given project.
Technologies used
when providing dedicated solutions:
Design programs
Rhino,
Autedesk REVIT,
Graphisoft ArchiCAD,
SketchUp
Frameworks
Ruby on Rails,
Sprint,
Hippo,
Liferay,
Play,
Grails,
PyQt
Remaining software
Grasshopper
AWS EC
Panda 3D engine
Open Street Map
MapBox
Key features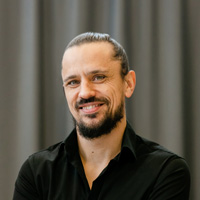 Contact us and discover the potential of BIM technology!
Fill out the form and we will contact you as soon as possible.