Summary of BAU Munich 2023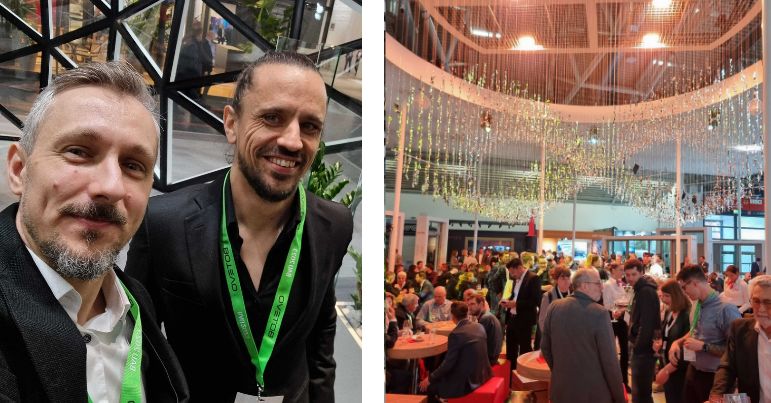 BAU is one of the world's largest construction exhibitions, which takes place every two years in Munich. This fair is a great opportunity to learn about the latest trends and technologies in the construction industry and to establish business contacts. During the fair, new products in the field of construction, architecture, building materials, technologies and energy solutions are presented. BAU is a place where you can meet experts from all over the world, exchange experiences and get inspired to act for the development of the construction industry.
What surprised us the most?
There are many aspects that have piqued our interest. We will focus on the most interesting.
The size of the fair.
We can definitely say that the BAU Munich fair was one of the largest we had the opportunity to participate in. There were about 18 halls available, almost all of which we managed to visit. It was not an easy task and we will definitely consider going to the fair with a larger team next time.
Among the exhibitors you can find such well-known and renowned brands as Bosch, Saint-Gobain, Velux, Grohe, Geberit, Schüco, Sto, Knauf, Rockwool, Weber or Wienerberger, as well as many other companies that offer innovative products and solutions for construction and architecture .
Importantly, the halls were divided thematically, thanks to which we could move around much more efficiently. When it comes to the organization of the event – it was obvious that great efforts had been made to ensure that everything was perfected down to the smallest detail, and so it was.
Unique positions and uniforms.
Yes, it definitely needs to be replaced. The stands of the exhibitors were really at the highest level. Technologies and solutions were presented in a very interesting and, most importantly, accessible way. You could even notice stands with music in the form of a DJ – it was also an interesting experience.
We cannot fail to mention interesting company clothes – from typical t-shirts, through trousers and socks, to shoes.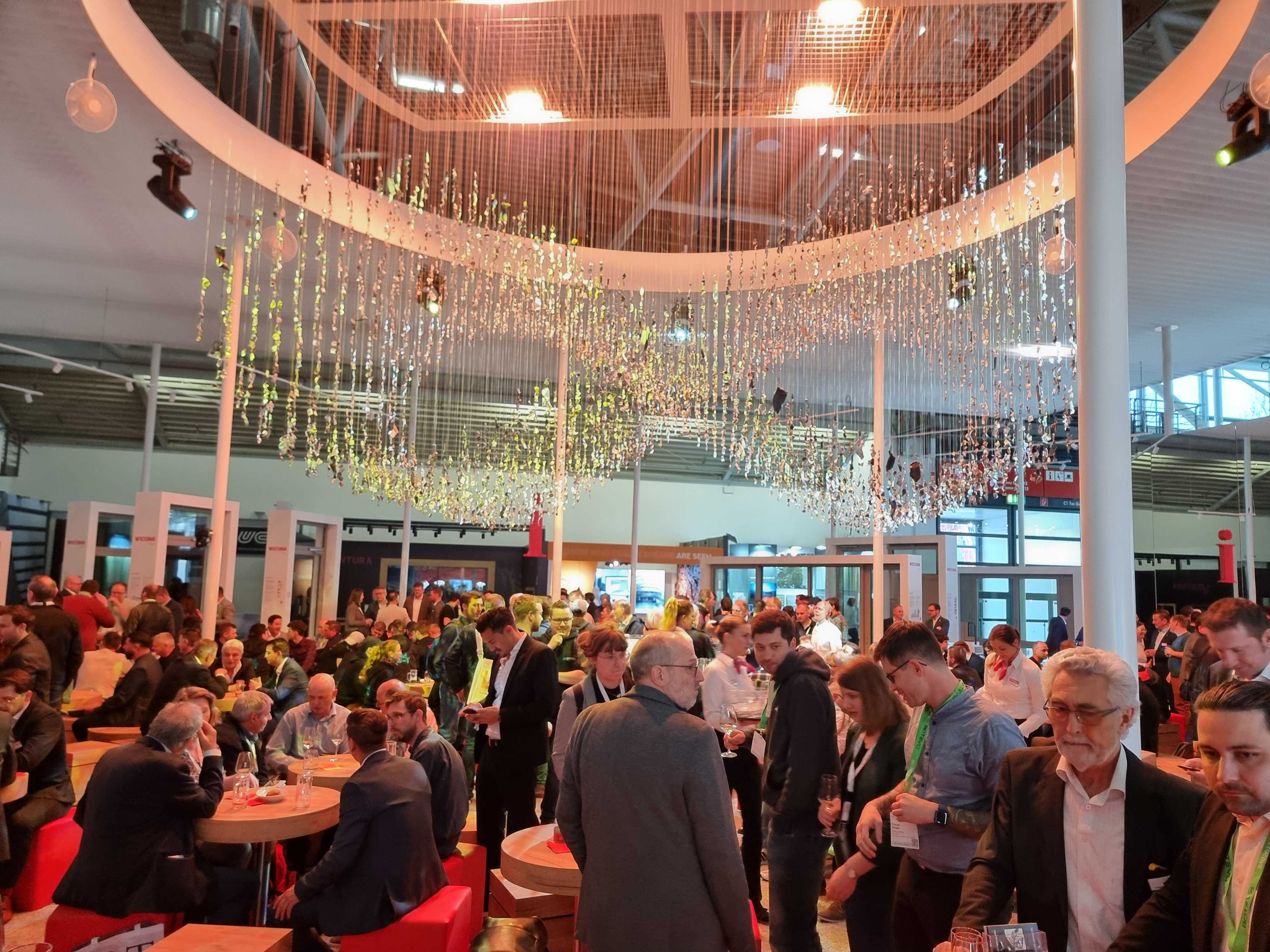 Interesting solutions and materials.
BAU Munich was full of various solutions and building materials – after all, this is the theme of the fair. One of the materials that caught our attention was Purenit AttikaElement. It is a building material that is used for thermal and acoustic insulation on roofs, especially on the windward edge of the roof, i.e. the attic.
Purenit AttikaElement is an insulation board made of closed-cell polyurethane foam, which is covered on one side with aluminum foil. As a result, this material is characterized by very good insulation parameters, which allows for effective protection against heat loss and noise.
You could also notice specialists who had various types of ceramics in their offer, and not just any kind. It was created individually for the client's needs.
Of course, we also had the opportunity to meet and talk to companies that, like us, deal with BIM solutions or want to implement them in their enterprises. You can see that they are starting to rely on the support of designers – this only confirmed our belief that we are going in the right direction.
Surveyor dog.
This is one of the most interesting automations we have seen during the fair. Maybe it is not a discovery of recent months, but it is still a technology that is just conquering the market. The robot dog scans the area, collecting 360-degree panoramas, performs tedious calculations and mappings. Thanks to this, engineers can track the progress of work and plan subsequent tasks.
Spot is equipped with an application called SpotWalk. Thanks to it, engineers first direct the dog remotely from a smartphone around the entire construction site, so that it traverses it for the first time, as if on a leash. This allows Spot to build a digital map that he remembers and uses on his own, without human help. Who knows what will come next – the construction industry never ceases to amaze us.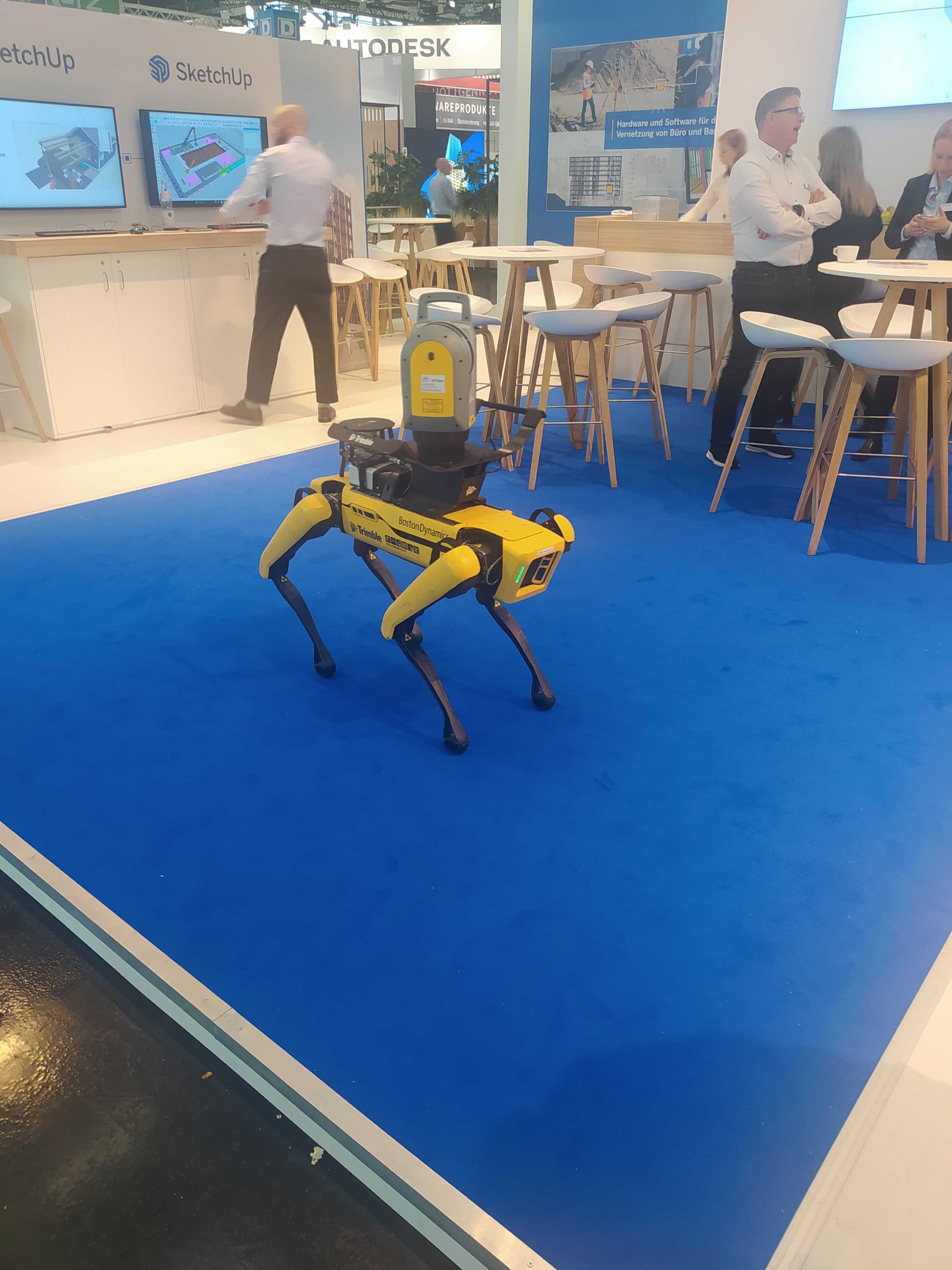 To sum up, the BAU Munich 2023 fair was far too successful and we will not refrain from participating in it in the next edition.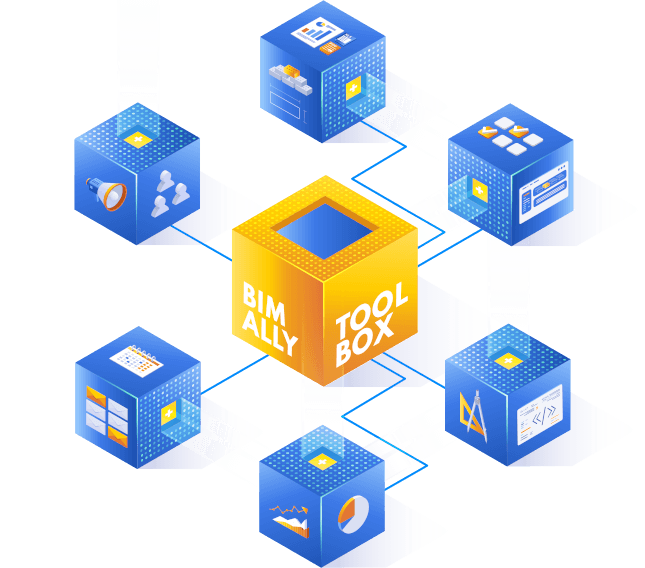 BIM ALLY TOOLBOX will equip your company with tools and services, thanks to which you will be able to effectively manage cooperation with both current and newly acquired designers.